I am Boglárka Csemer Boggie. Ten years ago, in 2013, a success happened in my professional life that I could hardly believe: the music video of my song Perfume went around the world and practically launched me on my career. This song is still a defining part of my life to this day, so it's no surprise that it was included on the vinyl album for my anniversary year, The 10. The vinyl is a selection of the best songs from my 4 albums released over 10 years. You can hear, among others, Japan Garden, Run to the River, Smoke, Wars for Nothing and Fragility. These songs are all very important to me, each one a milestone in my career.
A lot has happened to me since 2013, I have performed on the Eurovision stage, in the USA and in Algeria. These experiences have all influenced my musicianship, which has become an important part of the songs, alongside the Hungarian and French music scene. I also became a mother of two children, an experience that also had a great influence on my songs. I think that all my songs are personal, so the experiences of 10 years are reflected in my songs, describing and illustrating this long journey. So the anniversary is now culminating in this album and the celebration concert.
I hope that others will pick up this vinyl with the same joy and love that I have put into selecting the songs.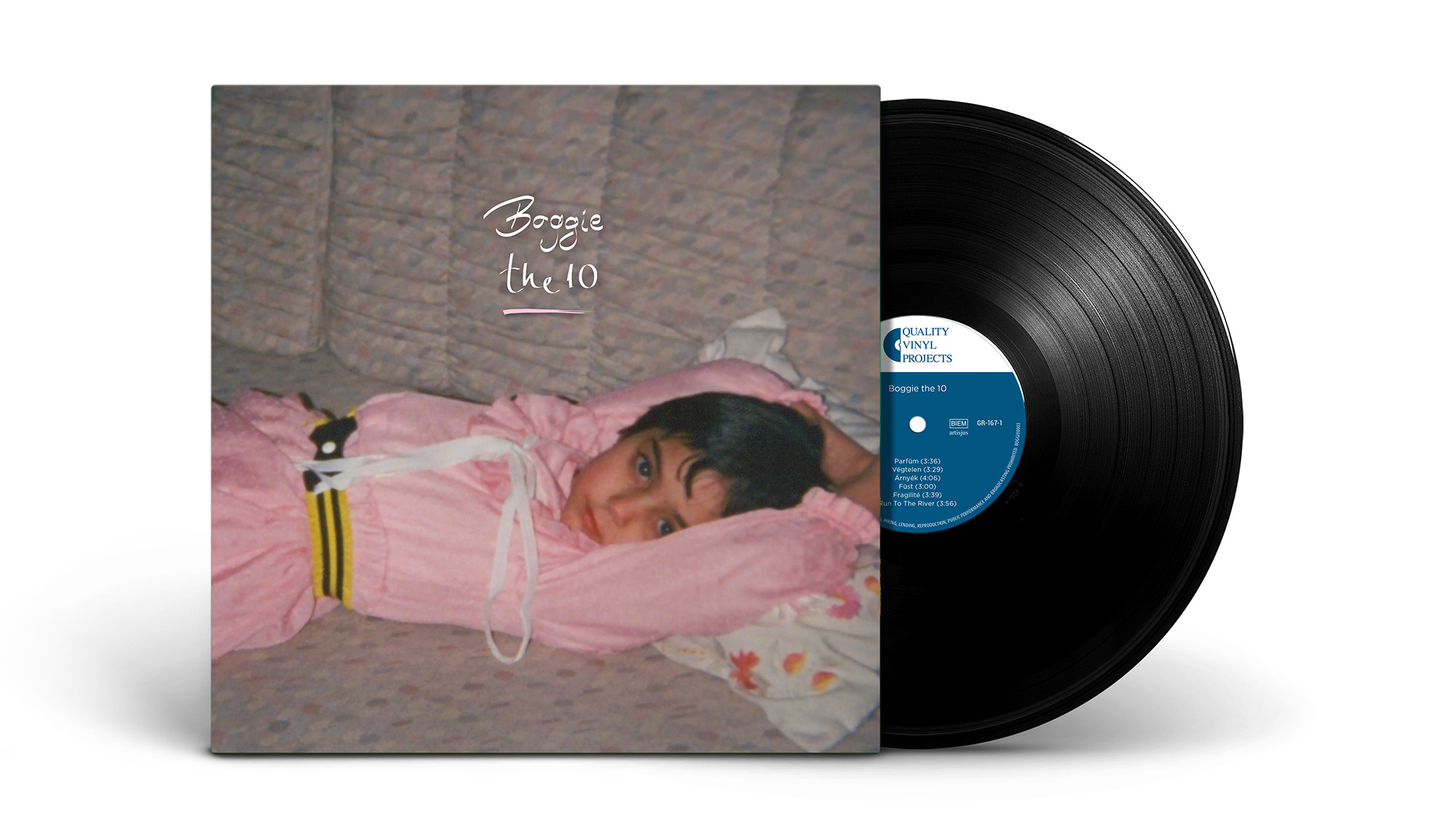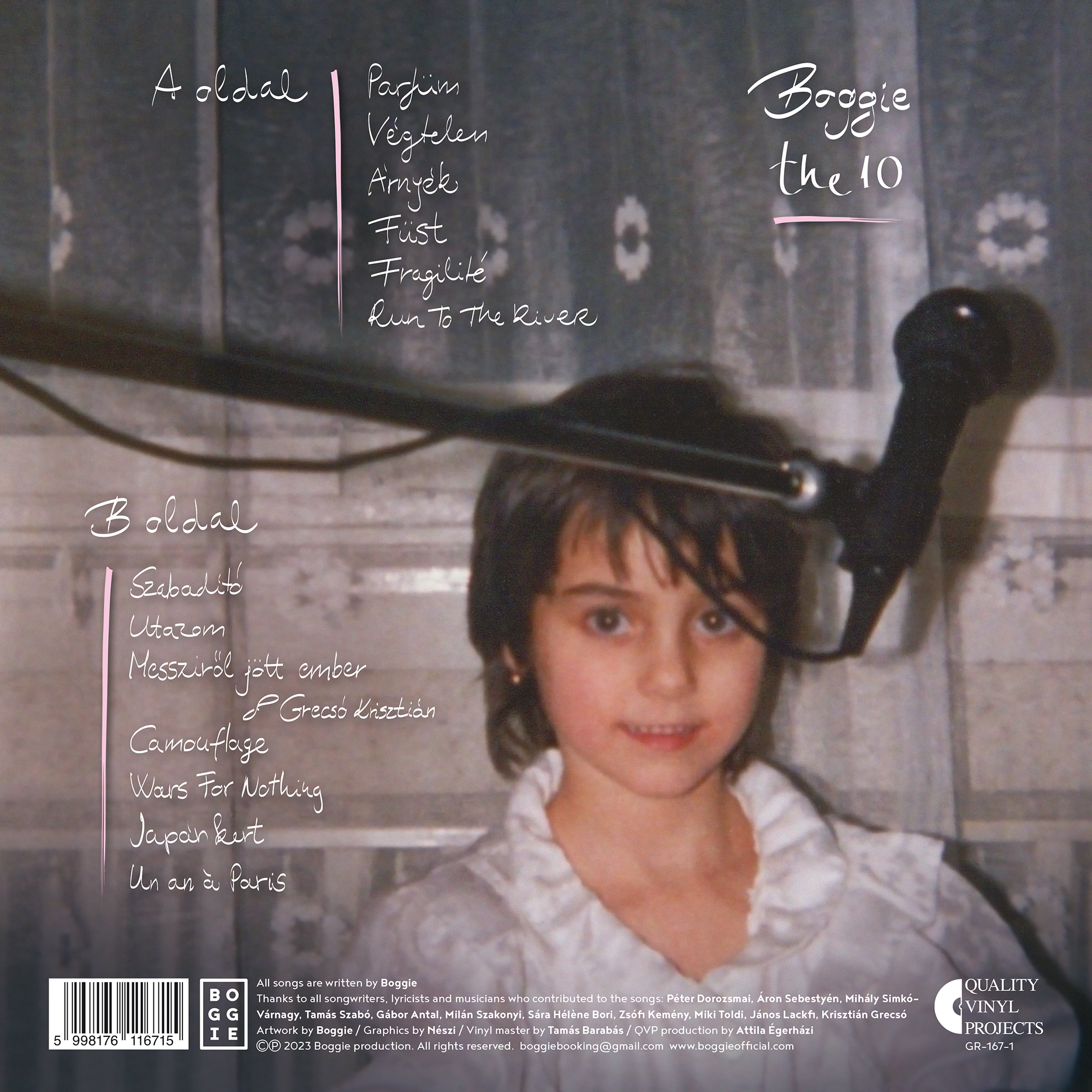 Side A
Parfüm

Végtelen

Árnyék

Füst

Fragilité

Run To The River
Side B
Szabadító

Utazom

Messziről jött ember feat Grecsó Krisztián

Camouflage

Wars For Nothing

Japánkert

Un an à Paris
Contributors:
Péter Dorozsmai, Áron Sebestyén, Mihály Simkó- Várnagy, Tamás Szabó, Gábor Antal, Milán Szakonyi, Sára Hélène Bori, Zsófi Kemény, Miki Toldi, János Lackfi, Krisztián Grecsó