"It was back in 1982 that percussionist George Jinda and I first met and recorded music together. What started out as a kind of side project for me unexpectedly blossomed into more than 4 decades of recording and touring! 40 years! Special EFX has been a wonderful showcase for me as a composer, arranger, guitarist for all this time. What a gift! I'm grateful every day for this gig! This year marks the 21st year since George left us. His spirit continues to live in our music.
Here are 14 brand new recordings, as well as 3 bonus tracks, recorded on vinyl! The music was written mostly during the first year of the pandemic. There are also a couple of familiar remakes I hope you'll enjoy! I once read that composing is like an energy wave passing through one's body – first from above, through the mind, then through the body, and finally out the hand, off into the world for all to share. I still feel that same excitement about music I experienced as a child, more than ever perhaps.
Thanks to all my musician friends for their wonderful and heartfelt performances, and artistic contributions to this 40th anniversary of Special EFX! Inspiration comes from all directions.
Thank you to my musical family – vocalist Maysa Leak, bassists Jerry Brooks, Gerald Veasley, Ric Fierabracci, Dave Anderson, and Gianluca Minucci, keyboardists Lao Tizer, Jay Rowe, and Oli Silk, percussionist Mino Cinélu and Philip Hamilton, saxophonists Eric Marienthal, Nelson Rangell, and Richie Cannata, drummers Joel Rosenblatt, Lionel Cordew, and John Favicchia, violinist Antoine Silverman, and trumpeter Lin Rountree!
I chose to name the this project "Twenty Twenty 2" primarily because this was the year in which the music became available to all the world. My hope is that music lovers will listen to its contents from top to bottom, as is, in the order I chose to sequence it in, kind of like how we all did back in the day – before streaming and websites.
'"Everything and Anything" will sound familiar to many, as it's a recreation of "Anything and Everything", from close to 30 years ago! It was so refreshing to revisit the song, and redo the arrangement to feature saxophonist Eric Marienthal! Interestingly the song was never released as a single. Perhaps it'll see it's moment here in 2023 and beyond!
As the world has shifted from 'brick & mortar' stores to almost all-online sales it's become increasingly difficult for new artists to make a real living being creative in music. I have been fortunate in that I started out creating LPs in the 80s, which shifted to CDs for many years. But one of the beauties of present day technology is the ease with which music lovers can listen to, and purchase music. I choose to embrace how things are done as technology continues to evolve – and I'd like it if this new Special EFX project will easily be available everywhere for all to enjoy!
About the production – most folks know that Special EFX has traditionally been a live-in-the-studio band for most of its years. Because of the 2020+ pandemic that option wasn't available. So as many of my fellow artists also experienced recently, the music was often recorded one part at a time. This was a new experience for me, and as you'll hear, it's pretty much unnoticeable. "Ballerina Dreams", yet another recreation of 1989's "Ballerina", was recorded live over at the SiriusXM Studios in Washington, DC right before "lock-down" began."
Chieli Minucci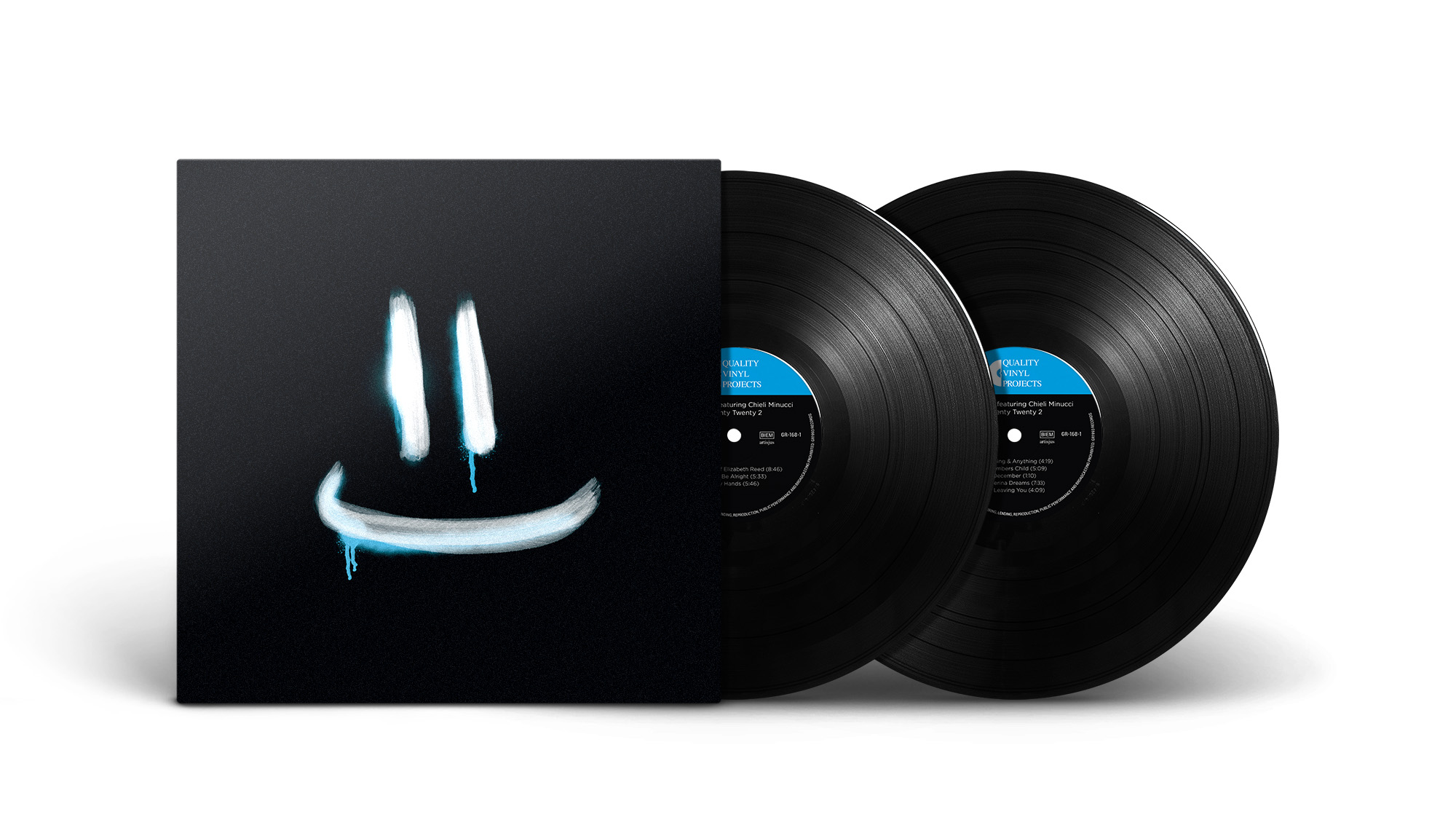 Side A
1. In Memory of Elizabeth Reed (8:46)
2. Gonna Be Alright (5:33)
3. Slow Hands (5:46)
Side B
1. Showboat (5:32)
2. Folks Like Us (5:37)
3. Ceili Music (5:39)
4. Kampalino (1:07)
5. Homeland (5:04)
Side C
1. Everything & Anything (4:19)
2. Novembers Child (5:09)
3. December (1:10)
4. Ballerina Dreams (7:33)
5. I'm Leaving You (4:09)
Side D
1. Words Left Unsaid (4:17)
Bonus tracks
2. Little Wing (5:32)
3. Cause We've Ended As Lovers (8:10)
4. Liminality (3:58)
Musicians:
Chieli Minucci – acoustic & electric guitars, background vocals, keyboard backgrounds, shaker, guitars, keyboards, beats, synths
Eric Marienthal – saxophone
Nelson Rangell – saxophone, flute
Richie Cannata – saxophone, flute
Maysa Leak – vocals
Lao Tizer – keyboards, organ
Jay Rowe – keyboards
Oli Silk – keyboards
Jerry Brooks – bass
Gerald Veasley – bass
Dave Anderson – bass
Gianluca Minucci – bass
Ric Fierabracci – bass
Joel Rosenblatt – drums
Lionel Cordew – drums
John Favicchia – drums
Mino Cinélu – percussion
Philip Hamilton – percussion
Antoine Silverman – violin
Lin Rountree – trumpet