Steve Hackett became known to the world as the guitarist for Genesis. However, he is still an active musician, releasing albums continuously and performing gigs all over the globe.
Djabe is the number one jazz/world fusion band of Hungary. Along its 22 years of activity, the band received numerous awards, domestic and international, released more than 50 albums and performed in 42 countries. Djabe begin working with Steve Hackett in 2003, when he first played on the band's album Sheaves are dancing. Since 2007, their joint gigs continued across Europe and Asia, and released albums together (on CD, DVD, vinyl and Blu-ray). At the Romanian Garana Jazz Festival they performed for an audience of 13 000. They released many live albums together, billing Djabe & Steve Hackett, with the last one released in February, 2017 via Cherry Red Records under Esoteric Antenna label, in England. The album, entitled Steve Hackett & Djabe: Summer Storms and Rocking Rivers, came out as CD+DVD Box Set, produced high sales numbers.
At the summer of 2016 Steve Hackett and the musicians of Djabe travelled to the island of Sardinia, and built an temporary recording studio in next to the 1000-year old temple Nostra Signora di Tergu, and spent 3 whole days recording. Between recordings, they explored the island and received inspiration from the natural beauty and rich culture of Sardinia. The 24-track analogue session tapes, were taken to Budapest and Tamás Barabás, bass guitarist and composer of Djabe produced a whole album from the jams. A unique studio album was born, washing away genre borders between progressive rock, jazz and world music, and moved into the category best described as instrumental progressive music. The album features a unique line-up of Djabe, with drums helmed by Gulli Briem, famous drummer of the widely known Mezzoforte. Áron Koós-Hutás plays the trumpet.
The first studio album consist of co-written compositions of Djabe and Steve Hackett was finished, praised by music critics as one of the most awaited albums of 2017, around the world. The album contains 11 compositions of 73-min length altogether.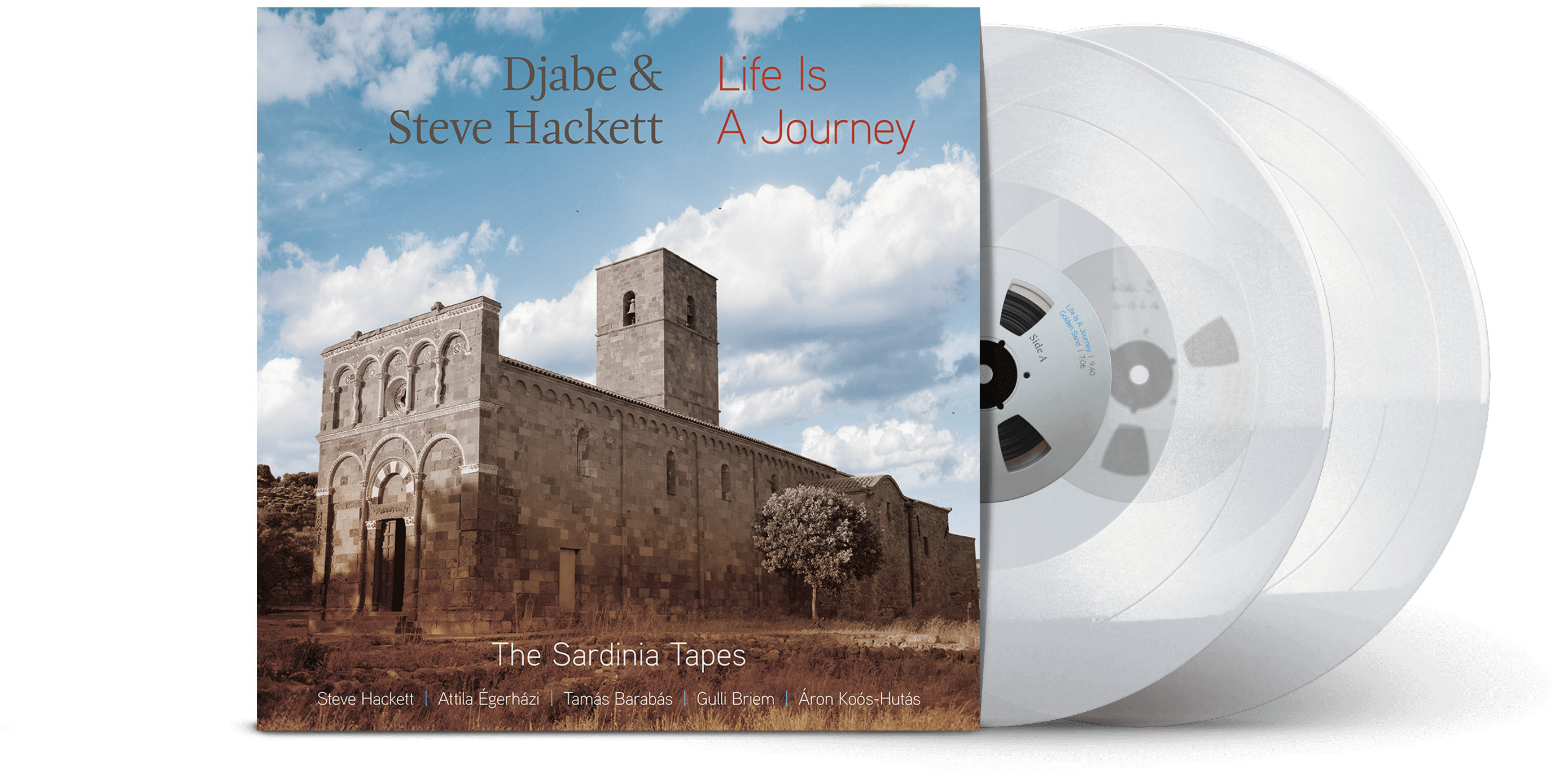 Musicians
Steve Hackett – guitar
Gulli Briem – drums, percussion
Tamás Barabás – bass guitar, guitar, synth, percussion, vocal
Áron Koós-Hutás – trumpet
Attila Égerházi – guitar, guitar synth, percussion
LP1
Side A
Life Is A Journey
Golden Sand
Side B

What's The News Antonio?
Around My Mind
LP2
Side C
Castelsardo At Night
Building A Nuraghe
Beams Over The Nulvi Mountains
Side D
Buzzy Island
I Will Always Remember
Wake Up
After Limoncello