Uniquely among Hungarian bands, Djabe releases their 5th album in England within 4 years. This time, the album will not be released under the name Djabe & Steve Hackett by the world-renowned Cherry Red Records, but exclusively under Djabe. The above does not mean that Steve would not be on the album, as the concept of the album and the lyrics of the title song are his and his wife's creation. The creative Hackett couple were inspired by Imre Égerházi's painting, titled Hungarian Myths and Legendsto write The Magic Stag. Tamás Barabás and Attila Égerházi selected the additional paintings in the album, to which the individual compositions can be linked. The album contains 11 compositions, of which 9 were composed by Tamás Barabás alone and one with Attila Égerházi. The final piece of the album, Uncertain Time, is a work by Égerházi. Among the creators there is also Barna Pély, who wrote the lyrics of the other song with vocal, Down By The Lakeside. Djabe wasn't going to settle for 11 tracks as the LP can hold two more. The 12th titled Sári's Dream, a studio recording that can be considered as a sequel to Uncertain Time, with Steve Hackett as a hero. The 13th track is a Djabe & Steve Hackett concert recording of Vágta, an almost 30-year old composition of Attila Égerházi (performed in 2019 at the Budapest Jazz Club). The record label also notes that Djabe is one of the finest Progressive / Jazz fusion bands working in the world today. They are also known to a wider audience outside of their native land thanks to a series of collaborative albums and live appearances with the legendary solo musician and ex-Genesis member STEVE HACKETT. DJABE features Tamás Barabás (bass guitar), Attila Égerházi (acoustic and electric guitar, percussion), Áron Koós-Hutás (flugelhorn, trumpet), János Nagy (keyboards) and Péter Kaszás (drums, lead vocal) and their music contains influences from progressive rock, jazz and world music. Their new album is inspired by the work of the painter, Imre Égerházi (father of Attila Égerházi). By the new millennium Imre Égerházi was regarded as one of the Hungarian Great Plain's leading masters. He had gained great recognition in Hungary and beyond its borders for his art and his organizational work in the world of art. He also did much for artistic communities and colleagues. His work and life inspired the musicians to create "THE MAGIC STAG". STEVE HACKETT not only co-wrote the lyrics of the album's title track with his wife JO HACKETT, but he also plays guitar on seven of the album tracks and acts as narrator. The album also features guest ROB TOWNSEND on tenor saxophone (also from Steve Hackett's band). Tar genius Malik Mansurov also plays on several tracks, whilst former Djabe members, Ferenc Muck and Tibor Karvaly also contribute. László Szabó also adds his magical Sitar playing to the album.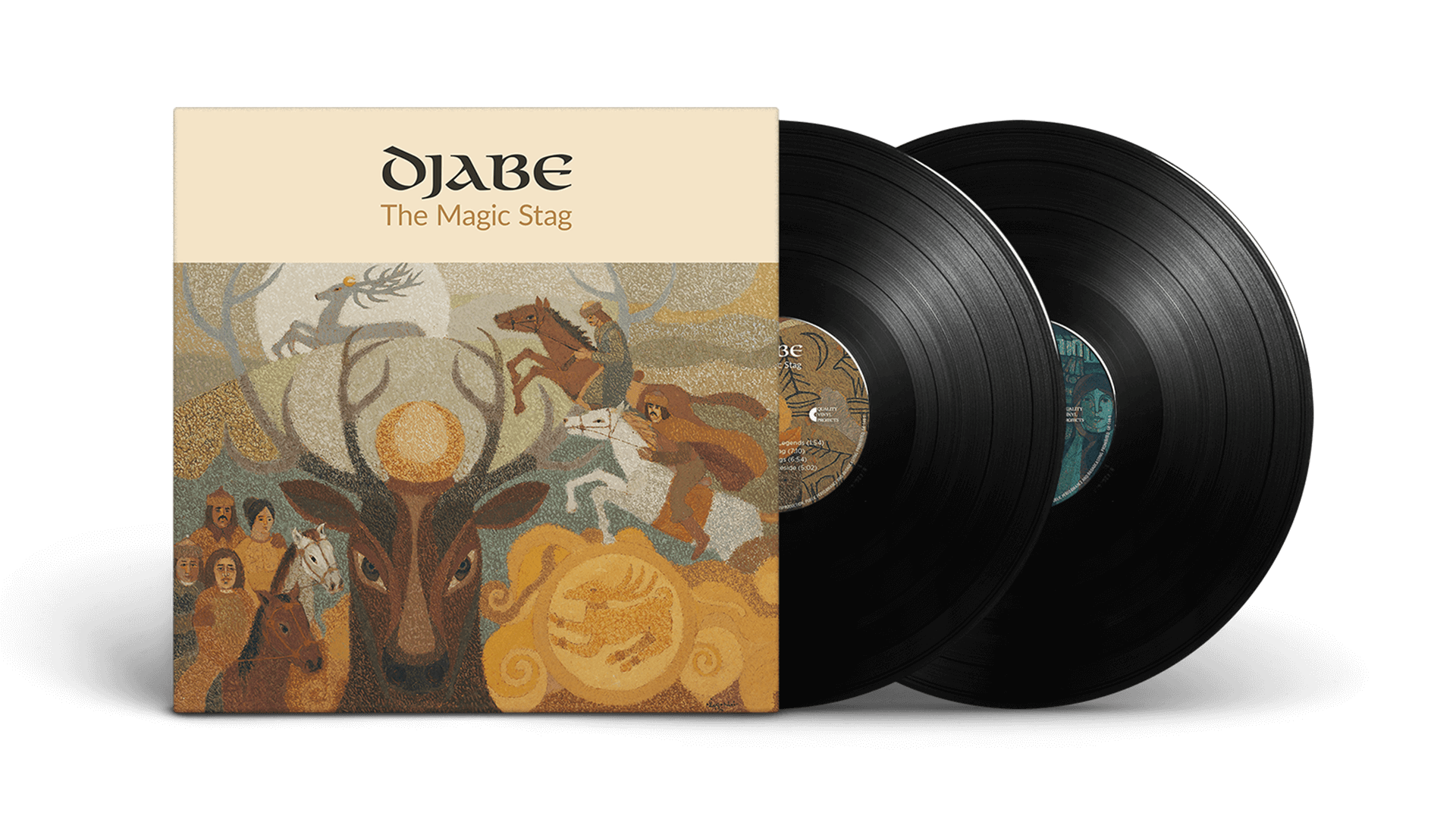 Musicians
Tamás Barabás – bass guitar
Attila Égerházi – guitar, percussion
Áron Koós-Hutás – flugelhorn, trumpet
János Nagy – keyboards
Péter Kaszás – drums, vocal
Guest musicians
Steve Hackett – guitar, storytelling
Rob Townsend – saxophone
Malik Mansurov – tar
Ferenc Muck – saxophone
László Szabó – sitar, guitar
Tibor Karvaly – violin
Sára Kovács – flute
Éva Kozma – koboz
This release is available in GR1993 Records webshop.