Gramy-H Ltd. is pleased to announce the audiophile release of the world-famous Icelandic jazz funk band, the legendary Mezzoforte's album,Surprise Surprise, under Quality Vinyl Projects (QVP). 37 years ago, the album's big hit, Garden Party, brought the band international acclaim. Since its first release this album had numerous analogue and digital incarnations but Mezzoforte now wanted something of the highest quality and demanding to release. That is why they decided on the Quality Vinyl Projects led by Attila Égerházi. QVP uses solutions guaranteeing the best quality from recording through mixing and mastering to record pressing. What follows was that the band searched for the original master tapes, recorded in England in 1982, which Tamás Barabás, a sound engineer internationally renowned for Djabe recordings, used to create a new master worthy for audiophile release. Cutting the master lacquer and pressing were done by the Record Industry, the best such factory in Europe. After listening to the test records, based on the unanimous opinion of several fans, this is the best sounding version of all the releases. But that's for those to decide who buys the 180-gram solid red record that harmonizes with the cover. The publisher also went back to the roots to print the cover and reproduced the original design in excellent quality by re-photographing the original artwork. The vinyl record is of special value, as only 1,000 individually numbered copies are made of it.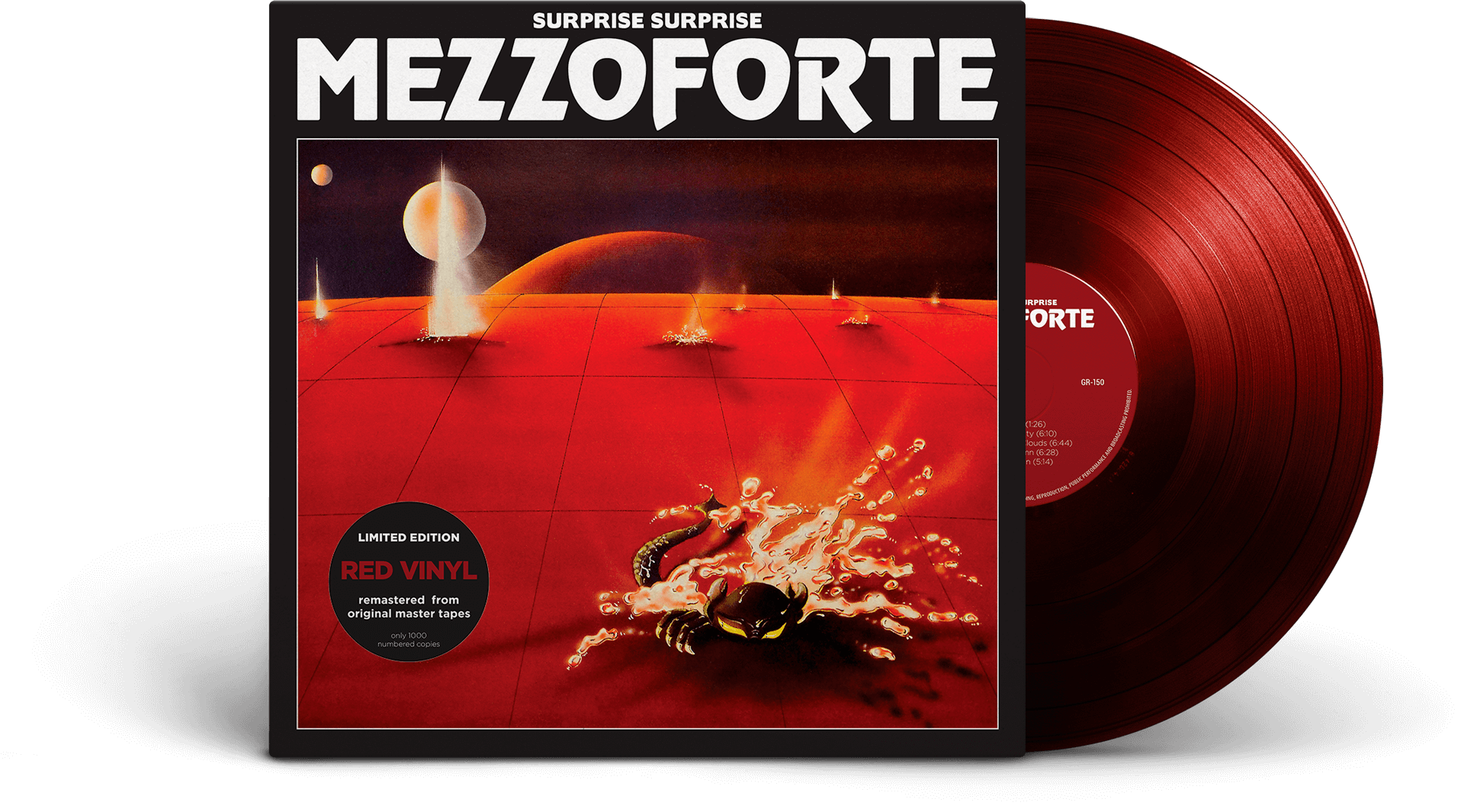 Musicians
Fridrik Karlsson – Guitar, Percussion
Eythor Gunnarsson – Keyboards, Percussion
Johann Asmundsson – Bass Guitar, Percussion
Gulli Briem – Drums, Percussion
Kristinn Svavarsson – Saxophones, Percussion
Additional musicians
Louis Jardim – Percussion
Eirikur Ingolfsson – Percussion
Shady Calver – Voice
Chris Cameron – Voice
Steve Dawson – Flugelhorn on Garden Party
Winston Sela – OBX programming
Horns Section
Chris Hunter – Alto Saxophone, Tenor Saxophone
Bill Eldridge – Trumpet
Martin Dobson – Tenor Saxophone
Stuart Brooks – Trumpet
Side A
Surprise
Garden Party
Gazing At The Clouds
Early Autumn
Action Man
Side B
Funk Suite No.1
Easy Jack
Fusion Blues
The Old Neighborhood
Surprise (Reprise)
This release is available in GR1993 Records webshop.