Djabe released their first CD in November 1996, simply titled Djabe.
On the occasion of its 25th anniversary, the band will surprise fans with an exclusive Quality Vinyl Projects LP release in addition to the 3-disc expanded digital reprint.
The first Djabe album, recorded between June 1995 and September 1996, was already noticed by both the audience and the professional scene. It was created by the two founders of Djabe, percussionist András Sipos (1954 – 2007) and guitarist Attila Égerházi. They were joined by Tibor Karvaly, a violinist from the former Novus Jam band of Égerházi and Sipos, for the recordings. Among the invited musicians were Ferenc Muck saxophonist, bassist Tamás Barabás and trumpet and violin player Ferenc Kovács. From the criticisms of the time, the opinion of the American writer Mike Ezzo should be highlighted, who predicted, right fromthe first album, that Djabe would achieve significant success and a great career internationally. And he was right.
In recent years, Djabe released successive versions of the first records of its career, in both refurbished, remixed LP and surround sound. On the part of the band's fans, both at home and abroad, there was a demand for vinyl and surround releases related to the first album. The possibility of renovation first arose in 2016, when Tibor Karvaly joined the line-up of the Djabe20 anniversary concert. There were also two tracks from the first CD that Djabe had never performed live before: Hagar Qim and Déjà Vu.
Attila Égerházi searched the archive for the original multitrack tapes, which had to be "baked" in the Abbey Road Studio in London, i.e. made playable again.
Studio work began at the time of the COVID-related closures. Attila Égerházi and Tibor Karvaly worked on the material for 8 months, joined by Ferenc Muck and Tamás Barabás for the last 3 months.
Attila and Tibor located the multitrack recordings of all the tracks on the original CD and refreshed them. They accurately modelled the original mix balance and then re-edited the pieces in places if they saw fit. Some tracks recorded during the original sessions but not audible in the mix were also used. In a few a compositions in which they were bothered by an inappropriate note for the last 25 years, an issue now corrected. They didn't have their own studio 25 years ago, so they often had to compromise because they slipped out of time. In case of the songs November and Demon, Ferenc Muck also recorded new saxophone tracks for similar reason. The CD, which was updated and remixed and mastered by Tamás Barabás in the end, was named Refreshed.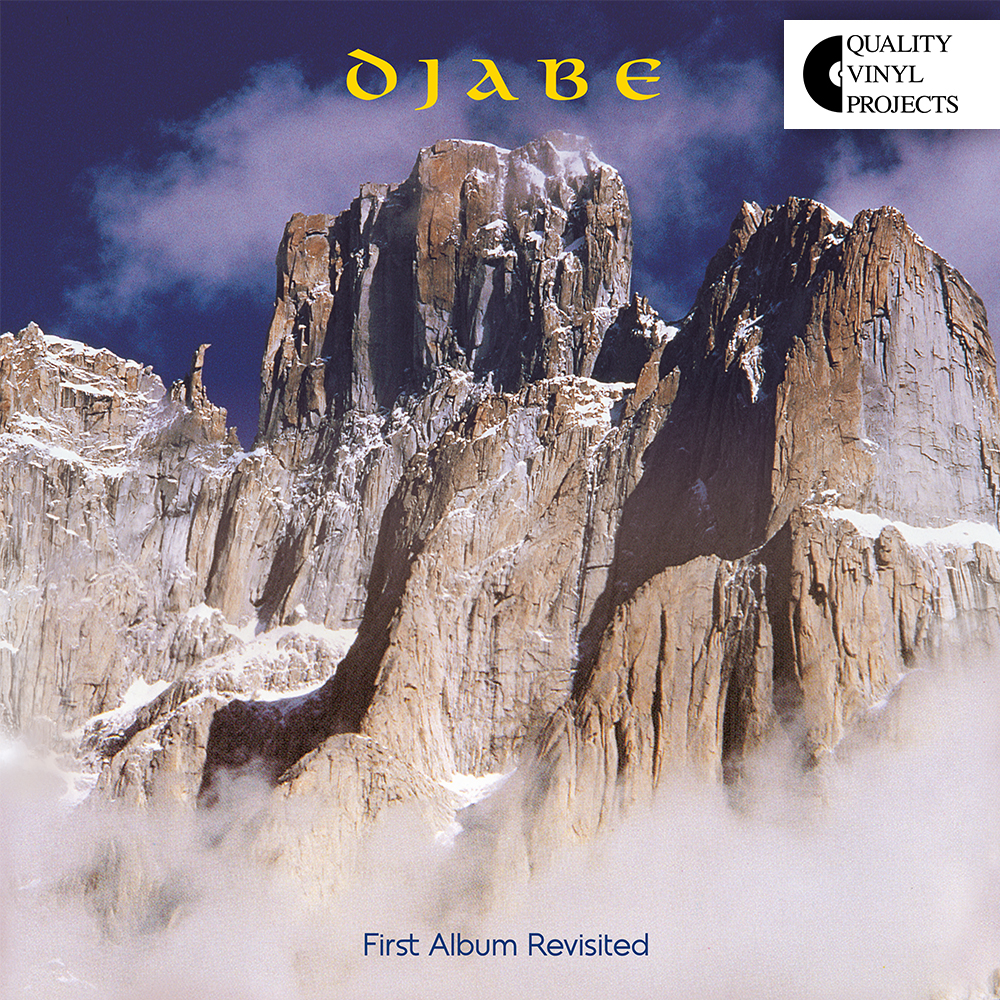 However, the project did not stopped there. Several unused tracks were found on the multitrack tapes, which, now taking advantage of the unbound opportunity provided by their own studio, were finalized. The current members of Djabe, Áron Koós-Hutás (flugelhorn), Péter Kaszás (drums), János Nagy (keyboards) also played on these recordings, such as Pier 95 and Sunrays.
Tamás also composed a new composition based on Sipi's original and unused drum and vocalrecordings, which became We Are Okay.
An old-new composition, Lost In The Desert, was also written around a fantastic unusedviolin solo by Ferenc Kovács, in which a previously recorded guitar solo by Steve Hackett and Sipi's vocal track can also be heard. Of course, Attila Égerházi, Tibor Karvaly, Tamás Barabás and Ferenc Muck also contribute to these two compositions.
The second CD was titled Then & Now, referring to over 25 years of work.
Djabe – First Album Revisited LP
The nearly 50-minute long LP contains the highlights from the original CD and the old-new compositions from the Then & Now CD.
An extremely important piece from the Djabe LP collection has been created. It is worthy of other vinyl releases in both its musical quality and sound. The cover features images belong to the compositions, creating a colourful atmosphere for listening to music.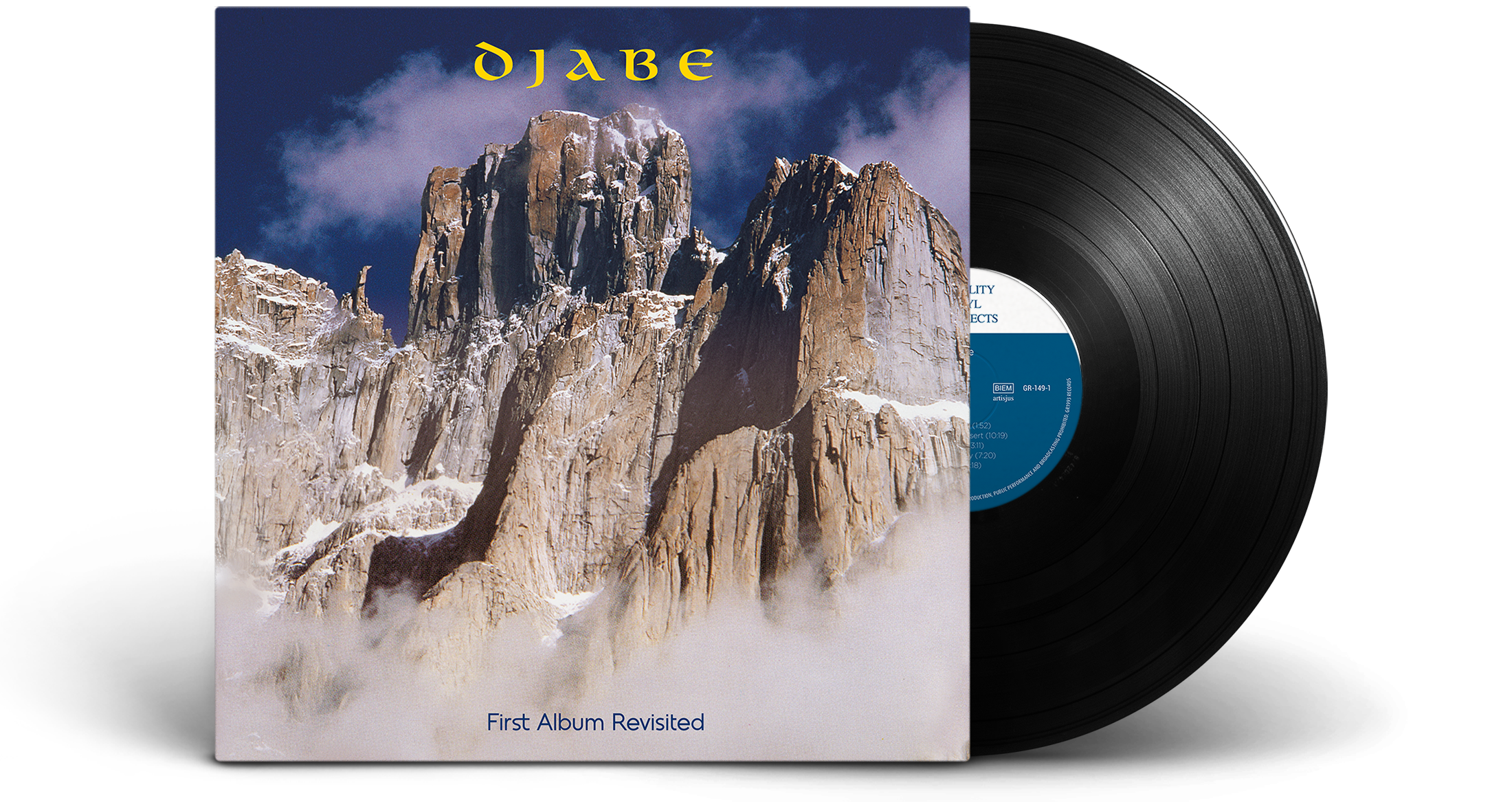 Musicians featured on the album
Tamás Barabás – bass guitar
Attila Égerházi – guitar, percussion, effects
Judit Gesztelyi-Nagy – flute, schakuhachi
Tibor Karvaly – violin, keyboards, percussion, treble recorder
Péter Kaszás– drums (B3)
Áron Koós-Hutás – flugelhorn (B2)
Ferenc Kovács – violin, trumpet
Ferenc Muck – saxophone
János Nagy– keyboards (B3)
András Sipos – vocal, percussion
Steve Hackett – electric guitar (B4)
Side A
1.  Camel Run
2.  Leaving The Desert
3.  Déjà Vu
4.  We Are Okay
5.  Chase
Side B
1.  Hagar Qim
2.  Pier 95
3.  Sunrays
4.  Lost In The Desert
Djabe: Hagar Qim (Official video)
Djabe: Leaving The Desert (Official Video)
This release is available in GR1993 Records webshop.